5G.AI Convergence Robot Vision Demonstration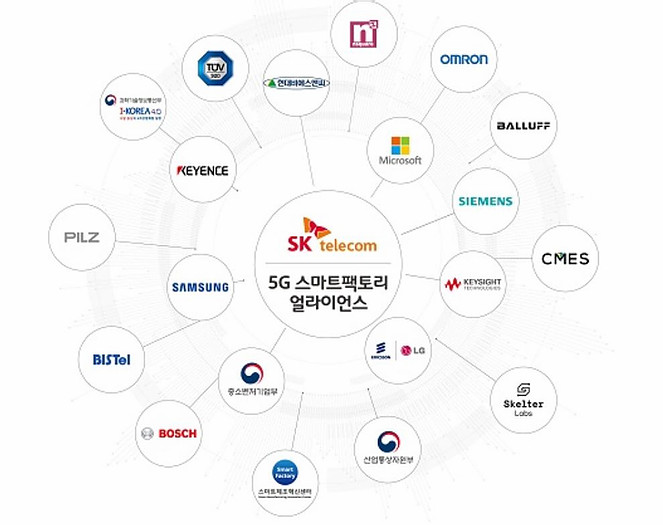 CMES Inc. participated in the demonstration of convergence of 5G AI and robot vision. SK Telecom, a 5G developer, is working with the Smart Manufacturing Innovation Center to provide '5G multifunctional collaborative robots', '5G smart flexible production facilities', '5G small autonomous driving robots (AMR)','AR smart glasses', and '5G-AI machine vision. These five solutions that combine 5G and advanced ICT were also publicly demonstrated on the same day.
The '5G multifunctional collaborative robot' (2m in width, 1m in length and 1.5m in height) is a cart-type robot equipped with a 6-axis robot arm and 3D sensing function. The robot loads products itself in the interior space and moves by autonomous driving. It is mainly used to move products to the next production line at the request of workers, or to collect defective products separately and transport them to a designated space.
5G connected to the artificial intelligence server sends commands to the multifunctional collaborative robot. It also communicates data on the surrounding situation so that the robot can move by autonomous driving.
It was developed jointly with "Schaeffler," a company specializing in auto parts, "CMES Inc." an optical device company, and "N Square," an automation S/W company, and there are plans to commercialize it in the Schaeffler plant in Ansan city in the first quarter of 2019.